World News Day | September 28, 2022
WATCH: World News Day highlights | 2018-2021 
World News Day is a global campaign to amplify the power and impact of fact-based journalism. This year, it will take place on Wednesday, September 28.  
World News Day's organizers, The Canadian Journalism Foundation (CJF) and WAN-IFRA's World Editors Forum (WEF), expect more than 500 news organizations to use World News Day as a platform to demonstrate the value of fact-based journalism in effecting change.
The World News Day campaign will provide enhanced materials to help trusted global news organizations drive home the message that their Journalism Makes a Difference, and is worth promoting and defending.
To learn more about World News Day, please visit our FAQ page.
Fact-based journalism is making a difference
More than 500 news organizations from around the world mark World News Day by demonstrating the power of journalism to make a difference. Here, you will find a selection of their most impactful stories: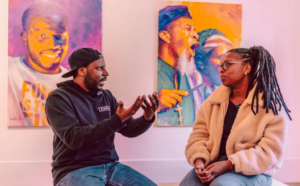 Portugal
As part of the build up to World News Day 2022, we are showcasing journalism from around the world that has had significant social impact. Here is a story about how community-focused news outlet Mensagem de Lisboa, based in Lisbon, Portugal, has been publishing professional journalistic content in Creole since December.
Read More »
Ana Kriégel murder trial: The complete story | The Irish Times
TRAILER: Life + Limb documentary | Stuff Circuit
The Fight Against Hunger | The Indian Express