500 news organizations mark World News Day by demonstrating the power of journalism to make a difference. Take a look at the following reports and features that are making an impact in an increasingly complex and uncertain world: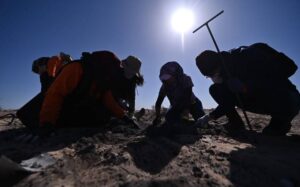 Mexico
Los colectivos de búsqueda de personas desaparecidas están compuestos en más de un 90% por mujeres.
Son madres, hijas, hermanas y esposas las que se arman de palas, picos y varillas para buscar hasta por debajo de la tierra.
Read more »