World News Day | September 28, 2022
WATCH: World News Day highlights | 2018-2021 
World News Day is a global news media campaign to display support for journalism.
In 2022, World News Day will take place on September 28. 
World News Day 2022 will build on previous campaigns to make a case for fact-based journalism and show how it has benefitted audiences.
In 2021, World News Day highlighted the critical importance of trustworthy journalism about the climate crisis. More than 500 news organizations came together to drive the message that credible journalism matters if people are to make informed decisions.
World News Day's organizers, the World Editors Forum (WEF) and The Canadian Journalism Foundation (CJF), would like to thank past principal sponsor, Google News Initiative, sponsor Lippo Group, and in-kind supporters Global News and Cision.
To learn more about World News Day, please visit our FAQ page.
Fact-based journalism is making a difference
Journalists from more than 460 news organizations are marking World News Day by demonstrating the critical importance of reliable journalism in telling the story of climate change. Here, you will find a selection of their most impactful stories: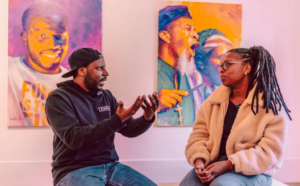 Portugal
As part of the build up to World News Day 2022, we are showcasing journalism from around the world that has had significant social impact. Here is a story about how community-focused news outlet Mensagem de Lisboa, based in Lisbon, Portugal, has been publishing professional journalistic content in Creole since December.
Read More »
Ana Kriégel murder trial: The complete story | The Irish Times
TRAILER: Life + Limb documentary | Stuff Circuit
The Fight Against Hunger | The Indian Express