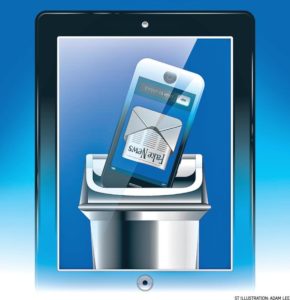 5 things you can do to repair trust in journalism (no matter who you are)
The relationship between journalism and the public is broken, and that's something that should frighten anyone who cares about democracy and access to information. It's up to all of us to fix this. The situation is dire, but it isn't hopeless. Here are five things that need to happen — on each side of this fractured relationship — for change to occur.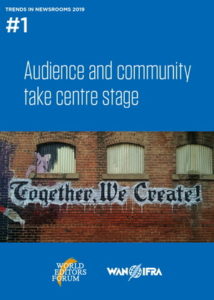 Trends in Newsrooms #1: Audience and community take centre stage
The first chapter of our Trends in Newsrooms report for 2019 looks at audience engagement and community involvement efforts in newsrooms around the world.
A growing number of newsrooms are placing their readers at the heart of both their revenue and content strategies, increasingly banking on their audiences rather than advertising as the primary source of revenue. In fact, for the first time in decades some larger publications are generating more revenue from readers than advertisers. Against this backdrop, audience engagement has become a top priority for many publishers, as a way to track audience behaviour, better understand what readers' needs are, grow loyalty and drive registrations or subscriptions.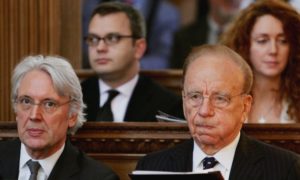 Alan Rusbridger: who broke the news?
By early 2017 the world had woken up to a problem that, with a mixture of impotence, incomprehension and dread, journalists had seen coming for some time. News, the thing that helped people understand their world, that oiled the wheels of society, that pollinated communities, that kept the powerful honest – news was broken. The problem had many different names and diagnoses.
Destroying Disinformation

Optimizing Journalism for Trust
Trust is a vision or direction in which we can move.
For trust can no longer be assumed. Its continuous production has to be designed in. Nor does trust any longer follow from good practice, which is what American journalists used to mean by the term credibility. Once upon a time, you "had" credibility if you followed the rules of good practice. That doesn't work anymore.
We have to design the modern news organization so that it is easier for people to trust it. (Which of course doesn't guarantee that they will.) We might even say that trust has to become more agile.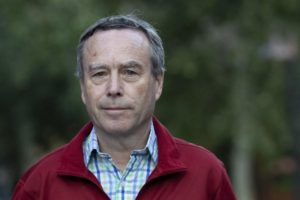 Too big to fail: FT editor Lionel Barber on the future of financial journalism
This is the transcript of a speech given by Lionel Barber, editor of the Financial Times, for the annual James Cameron Memorial Lecture on November 22 2018 at City University, London.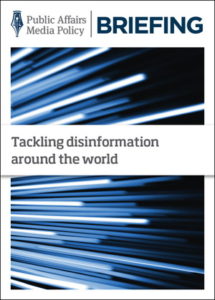 Public Affairs Media Policy Briefing: Tackling disinformation around the world
The Reuters Institute and the University of Oxford recently called 2018 a year of "techlash", in the most recent edition of the Journalism, Media and Technology Trends and Predictions. Politics, news media and the public were all seen rebelling against the omnipotence of Silicon Valley and increasingly demanded that tech giants be held accountable for their influence on democratic processes and their exploitation of private data to turn massive profits.