To mark World News Day on September 28, 2022, the World News Day campaign is sharing stories that have had a significant social impact. This particular story, which was shared by Storyful (Ireland), was first published on August 23, 2022.
—
A detailed exploration of the changing nature of newsgathering amongst the backdrop of the Russian invasion of Ukraine, this article highlights the evolving role of social media in telling first account stories on the ground, while also acting as a potential vessel for misinformation.
Meme culture and social media strategy are also explored, highlighting its usage by both government officials and local people documenting the building of tensions on the ground. In the weeks leading up to the war, the clearest picture of events along Ukraine's borders came via Tiktok.
Journalist Joanne Stocker-Kelly conveys the techniques Storyful journalists use to source, verify and license the user-generated-content powering broadcast headlines, supporting a truthful first-hand account of a harrowing war which played out on social media weeks before.
The piece also highlights the need to be vigilant about exposure to graphic content (whether from Ukraine or elsewhere), and resources to support journalists covering this vital, but often traumatizing, work.
—
The war in Ukraine has killed, wounded, and displaced thousands of people and devastated the countryside and cities across the country. It has disrupted global supply chains; upended notions of the so-called rules-based international order; prompted countries like Germany to boost military spending; and Finland and Sweden to take the extraordinary step of joining NATO. The conflict has also highlighted shifts in social media for newsgathering and content verification, forcing newsrooms to adapt to new platforms and tackle savvy propaganda.
Storyful has so far verified more than 1,650 videos and images relating to the war, spanning the buildup of tensions ahead of the February 24 invasion to the latest events.
Ukraine winning information war 
As Russian forces threatened Kyiv on February 25, President Volodomyr Zelensky and members of his cabinet stood in a darkened street to reassure Ukrainians they had not fled the capital. Zelensky pointed to the leadership of the Ukrainian government and said each was "here", including Prime Minister Denys Shmyhal, who held up his mobile phone with the date and time visible. It was a video tailored for social media, and Ukraine's social media strategy has been savvy throughout the conflict.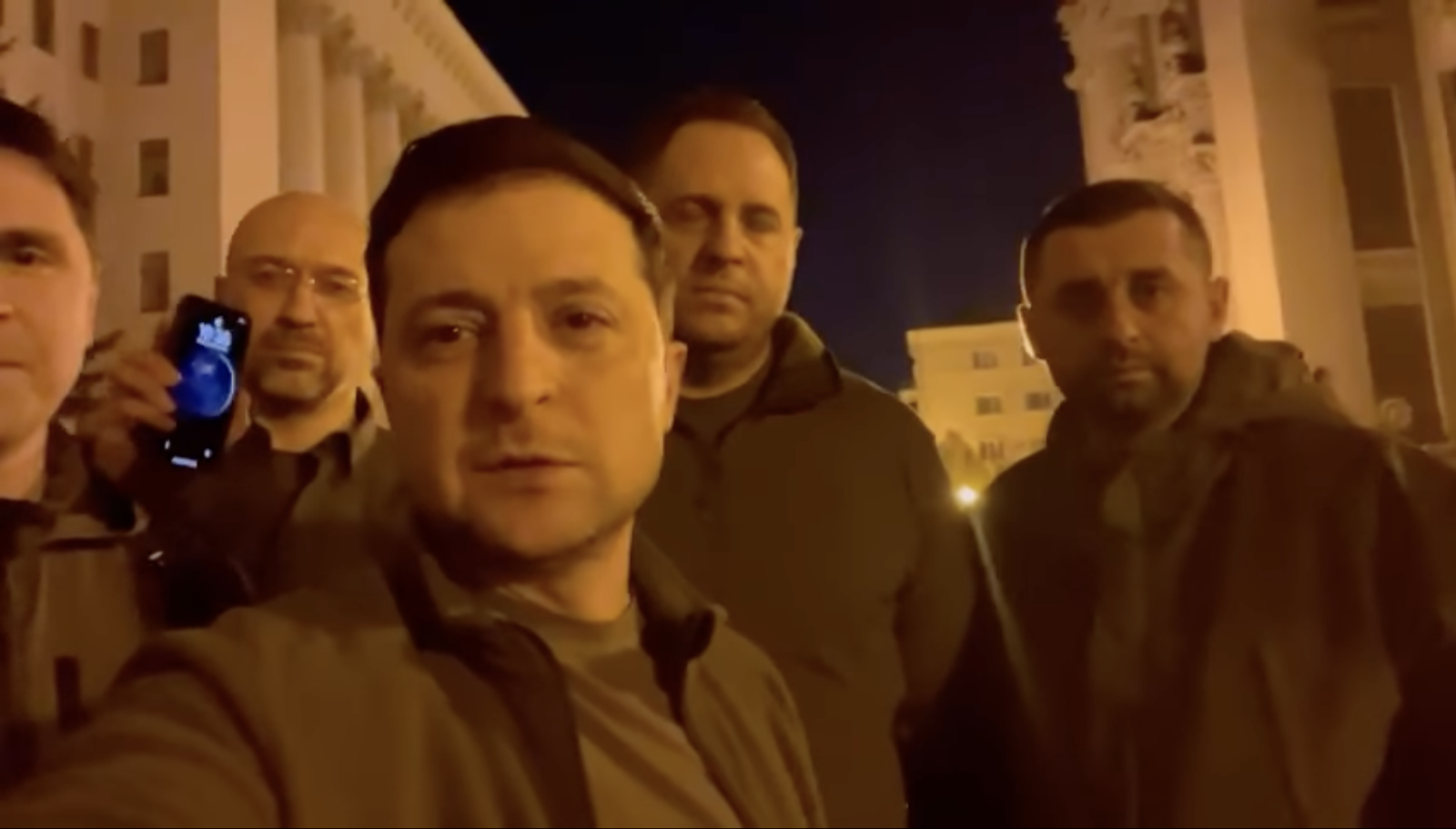 From Zelensky's nightly addresses – which typically show him dressed casually and without visible trappings of office – to the military orchestra's ode to Bayraktar drones, footage of strikes on Russian tanks set to rock music, and governors announcing air raid sirens with custom Telegram stickers, Ukraine has embraced social media to spread information, shape public opinion, and boost local morale.
The Ukrainian military has embraced memes and social media culture: for instance, after Russia said that an August 9 fire at an ammunition depot in Crimea was caused not by a Ukrainian attack but an errant cigarette, social media exploded.
Ukrainian military accounts have since repeatedly referenced the claim, even sharing a video poking fun at it and Russian tourists who holiday in Crimea. On the other side, Russian attempts at social media messaging have often fallen flat…
To continue reading on the Storyful website, please click here.