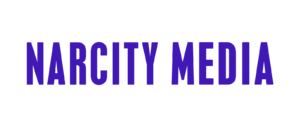 This past year our newsroom, and every newsroom, has undergone massive change. Our world is different and therefore, so is our work.
More than one time I've woken up (or gone to sleep) with news that has crushed me. Videos of police brutality that have made me sick. Death tolls in my country that I once thought could only be caused by war. And now there are skies that are literally on fire, and I'm the one that has to lead the way through this.
At first, my addresses to the newsroom sounded like Aaron Sorkin monologues. I was bold. I pointed out how we were witnesses to history, that we were "writing the first rough draft." I talked about what an honour it was to help people understand what was happening, how we could help our readers make sense of the world when so much information can often leave people feeling confused. We had an incredible opportunity to shape our readers' hearts and thoughts and create space for empathy. We could be that connective tissue between communities, cities, and spheres of thinking.
I still believe these things; there's no way to last thirteen years in journalism if you don't. But now my message has shifted; I am much more vulnerable with my newsroom. We have to do this work because we have to do this work. We are journalists. This is not just a paycheck or a career. This is our calling. This is our responsibility. This is our time.
We are the people born into this world with an insatiable sense of curiosity. We always want to know more, and we find both friends and strangers positively fascinating. We don't get bored. We don't let things just go. We need to know; it is a compulsion.
What does society do with people like that? Why did we evolve to be this way? We are this way because we are needed.
And if we fulfill this promise, if we follow our values and accept this responsibility, we can change laws. We can save lives. And we can change minds — with a couple of sharp questions and just the right words.
Emily Anne Epstein, Editor-in-chief, Narcity Media.